Trends are created and greatly influenced by developments in areas such as technology, science, medicine, and so on. The design of websites and e-shops can not be influenced by trends in design or operation, we will focus on designing in particular. The internet is a constantly changing and evolving environment, design is a very important factor for the success and recognition of your business on the internet. Then we will show you the most important design trends for the year we are going through as we distinguished them.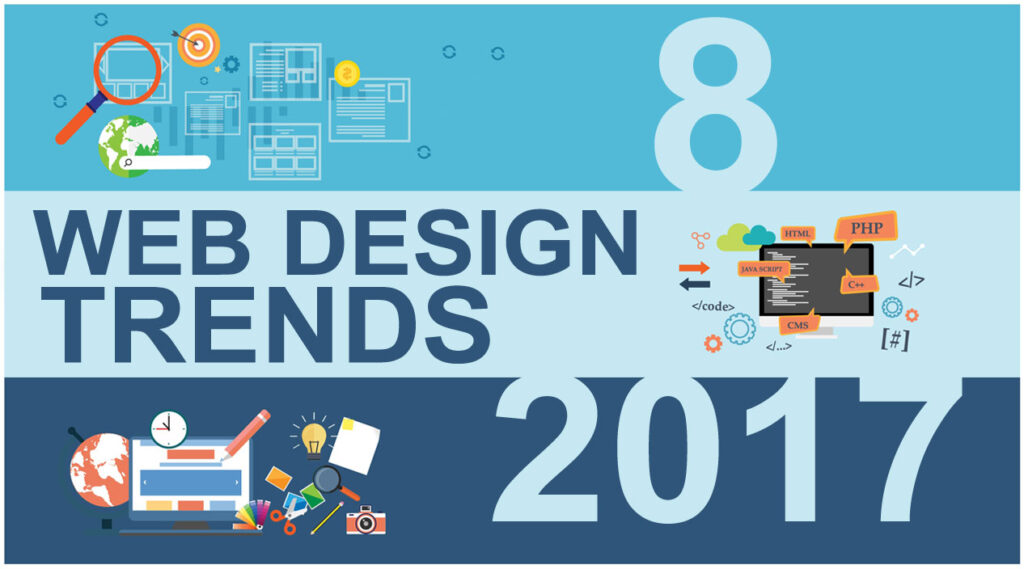 1. Large and bold font.
The style of the font plays a very important role as it is a powerful visual medium capable of creating a personality for the brand and creating feelings for the visitor. As the analyzes of the navigation devices become larger, the need for larger font sizes is also increasing. This style works harmoniously when the rest of the page is minimal and "clean" so you get the message more efficiently.
2. Cinemagraphs
The use of cinemographs is short video or GIFs that function as a smooth continuous loop. It has become a very popular way to add motion and visual stimulus to static pages without tiring the visitor. The visual stimulus is a very powerful means of influencing and motivating man, so you should seriously consider adding short-term videos or GIFs to your e-shop.
3. Ultra-minimalism
Stimulating minimalism in the extremes, we live in the age of information and globalization so every second is very important. Understanding this situation, more and more web designers have turned to the extreme minimalist design by adding to the websites absolutely necessary and emphasizing the directness of the information and the transmission of the message. It is a trend that will become more intense in the future as site and e-shop will grow.
4. Illustrated designs
Illustrated designs are a great way to add loose, playful and friendly mood to your site. Invest in a talented graphic designer who will create for you images full of personality and tailored to the style and features of your company, which will become more and more intense in the future with each company seeking to differentiate and stand out from its competitors.
5. Color
According to many web designers, 2017 will be the year where we will see a funky deal when choosing colors. We expect to see bright and bold colors all this in absolute harmony with the style and the audience you are addressing. The style of your company supports bold and intense colors or lighter and smoother; Whatever the answer to the question, it is only certain that colors will play a leading role in designing for 2017.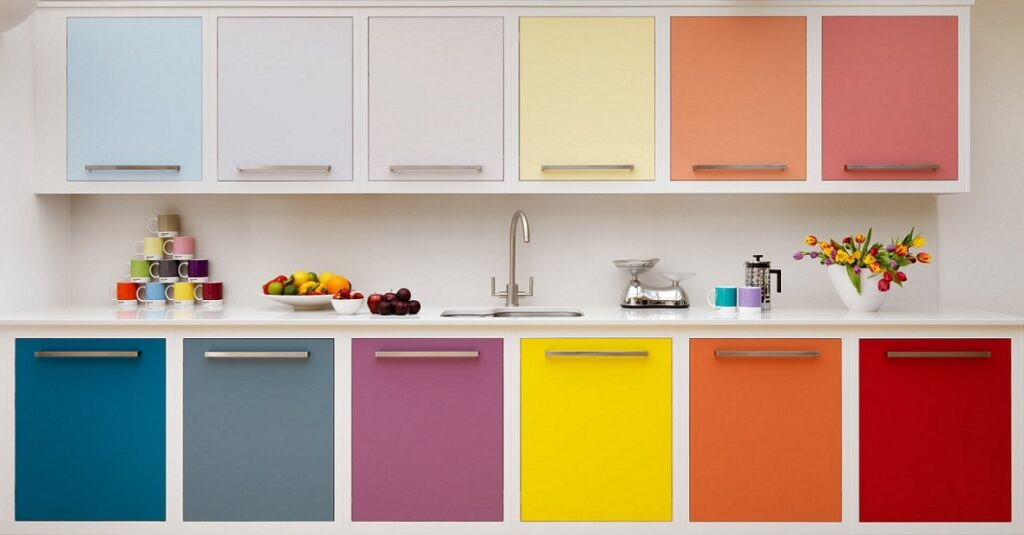 6. Mobile-first
More and more sites and e-shops start designing, giving more weight to their imaging on mobile devices and then on computers. This trend began slowly since last year but its consolidation will come this year after a survey conducted in the United Kingdom showed that mobile was the number one web surfing tool for the past year.
7. HD Visuals
You want your online appearance to reflect the real image of your company, let alone when you open the internet to an audience at every corner of the world. Enrich your site with high-quality images and videos, this is a one-way street as virtually all Internet-enabled devices support high-quality analyzes. Invest your time and money in quality content and enrich your e-shop, something your customers expect and appreciate. If you do not have enough budget or you do not have time to produce high-quality content then you can visit sites such as Pixabay, Unsplash and Pexel that have a gallery of photos available for promotional purposes at no cost.
8.Color Transitions
Color transitions are one of the biggest trends right now. Beginning in 2016 and growing quickly after, big names like Instagram decided to change their logos and images from a flat color to a multi-colored transitions. From logos to buttons or picture overlays, this trend is everywhere.

The above are trends that you should consider and compare which of these have been identified you find on your site or e-shop. If you find a lot of the information mentioned, then it means you are on the right track, but if you do not yet find and so much in common then you have to think about rebuilding and restructuring your e-shop.
More information on complete e Commerce services here.