οnline sales
made easy
Give your business state of the art tools for development
οnline sales
made easy
Give your business state of the art tools for development
Eshop construction with unique design, functions and incredible automations. Take the first step to achieve more online sales today
e-commerce solutions since 2005
Eshop construction with a unique design, functions and automations at an incredible price.
Take the first step to achieve more online sales today.
more sales with less effort
eShop Software
Eshop construction with cutting edge technologies
Create your new online store with us on one of the most popular and reliable eShop platforms (Prestashop & Woocommerce). With hundreds of technical features, specialized functions and extensions we satisfy even the most special business requirements.


User Experience
Aesthetics with usability
Choose one of the beautiful brand new templates or design one with us add unique aesthetics and functionality to your online store
eShop Integration & Customization
Specialized services & connections
For all of you who want to implement innovations without spending a fortune. We implement the most challenging marketing and sales business models by applying specialized software, interfaces and extensions to the core platform.
Numerous payment methods
credit & debit card | cash on delivery | bank deposit | payment gateways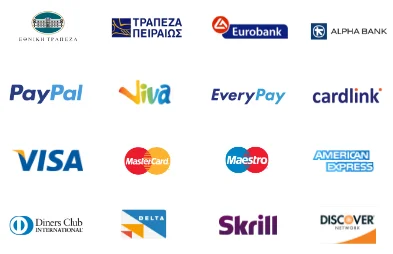 Numerous payment methods
Automatic delivery cost calculatio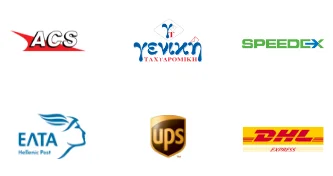 Multichannel Sales & Marketing
Marketing and sales in all available channels
From google to facebook and pinterest, promote your brand and products quickly and efficiently.
Automate the process of displaying and selling your products on all known marketplaces and price comparison sites: amazon, etsy, ebay, skroutz, bestprice, glami, google merchant center…
Backoffice console
Quick and easy management
Through a modern and secure management and control system, you and your partners can manage an unlimited number of products and categories, fulfill and monitor the progress of orders as well as be informed directly about customers, orders and sales
Responsive Design
Aesthetics with usability
Smartphone, tablet, PC, laptop or even smart TV? From wherever you your audience visits you the experience they will get while interacting with your online store should be the best possible. With responsive custom design we build eshops that work flawlessly on all known mobiles devices and web browserr.
eShop Optimization
Optimizations to the max for top performance!
Construction of mobile optimized eshop for distinct functionality and appearance SEO optimized websites and contents Performance optimization: CDN, Web Cache, DB Cache, Proxy & Browser optimization Optimized usability & customer experience.

eShop Migration Services
Transfer your data and services from your old eshop to your brand new one
We transfer your valuable data to the new eshop: customers, suppliers, orders, products, categories, brands For the special services we build correspondingly equivalent modules and plugins
We study the old eShop and adjust the new one accordingly so that the transfer does not affect the ranking of your pages in search engines
Begin today!
Create with us your new online store
Leave your contact info so we can reach out to you